THREE WAYS TO STAGE YOUR KELOWNA WATERFRONT HOME FOR QUICK SALE
Three Ways to Stage Your Kelowna Waterfront Home For Quick Sale
Home staging in real estate used to be considered a nice to have in a home's marketing plan, but more and more experienced real estate agents in Kelowna, (especially those of us who specialize in waterfront real estate marketing) are using home staging regularly as a need to have component these days.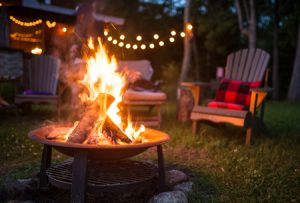 Staging, whether done personally or through a local home staging company, is a no fuss way to ensure that your home is set up for a quick sale. A staged home is designed to to appeal to a wider range of clientele through neutral furnishings that are often selected for size and proportion of the room. Staging is a fantastic way to freshen up your home for sale. Many homeowners who are looking to sell will typically hire a home stager under contract and rent the items they propose for the home for the time it takes to sell. Others will stage the home to coincide with a photo shoot and/or an open house weekend. There are also companies who will come into your home and edit what you currently have in your home to promote a better flow for potential home buyers.
When you are staging your waterfront home for sale in Kelowna there are a couple of additional details which I encourage you to pay close attention to such as the beach/waterfront area of your property, your dock situation and outbuildings located on the property.
Your beach front spaces need to look like fun in the sun without the work!
Typically home staging means removing personal clutter that might impact a sale and removing and replacing items that are too personal in nature. You might love that fire engine red velvet couch from 1979, but chances are it's not everyone's cup of tea and it could be distracting from the serenity of the lake view outside. A professional will be able to gently guide you through what should go and what should stay, but what happens when you reach the back door? If you own waterfront property and you're thinking of listing it for sale, then you need to seek the advice of someone who can help spruce up the outdoors. We suggest that you highlight the outdoor spaces that buyers are coming for. Sure they want the inside to appear maintained, but they're looking at your property for one thing and one thing only – the lake! So let's make sure this is area is designed to draw alllll the ooohs and ahhhhs. First order of business is removing any debris, and garbage from your beach area. Living on the shores of Okanagan lake means that we are blessed with Hawaiian style sandy beaches in many areas of town. Make sure you invest in a rake and keep that sand looking pristine for any showings that come about. You should also edge any grass or decking that meets the beach. Trim back any old growth that is distracting from the views. Once the landscaping is tidied up and pristine, then you want to show off to potential buyers. This is where a little nostalgia and a home stager come in handy. Set up the patio as if you were having the best backyard BBQ of the century. Propane fire pits, adirondack chairs, paddleboards, lawn games and some brightly colored accessories and umbrellas, will give potential Okanagan lakefront home buyers a glimpse into what summer can be like if they purchase your home. Whatever you do, don't leave the beach area a mess. Many lakefront home buyers come to Kelowna in search of a lake house that they will only use a few times per year. Making sure your home appears well maintained will help to convince them that your home is the right choice to write an offer on.
Docks should conjure nostalgia and the potential for lasting summer memories!
Docks are almost non negotiable when buying lakefront property for sale in Kelowna. Okanagan lake has so much to offer in terms of water play that if your lakefront home does not have a dock it can most definitely impact the final sale price. Many buyers come to Kelowna in search of a place to store their summer toys – boats, jet skis and other personal watercraft. There are a handful of legal hoops that you have to jump through in order to make sure your dock is on side with the provincial land act, but there are many companies both local and regional who can help you to ensure your paperwork is in order. Making your dock legal goes a long way to increase your final sale price. If you're certain your paperwork is up to date, then the next thing you want to do, especially if you have an older dock, is make sure that it is in good repair. Remove and replace any old wood, give it a good pressure wash to remove any old bugs and cobwebs. If your dock is big enough, set it up to be an inviting place to relax for a moment during a showing. Chances are the potential buyers will walk out to the end of the dock to take in that astounding Okanagan lake view, so the placement of a couple dock chairs will go a long way to make them feel at home and stay awhile. The longer they stay at your home during a viewing the higher the potential for a written offer. Working with a well versed waterfront real estate agent who knows the ins and outs of riparian areas, setback requirements and dock licensing rules will also help move your sale along.
Out buildings should be pleasant surprises not make work projects!
This is often the most neglected area that we tend to see in lakehouse property tours. Sheds, boat houses and outbuildings are often the first thing that property owners let go from a maintenance perspective, so if you want to have a leg up over your waterfront competitors then pay attention to these useful spaces. Take some time to tidy up the landscaping around the outside of your outbuildings. Clear any paths of old brush and trim any tree branches that are in the way. Next you'll want to make sure that the outside is in tip top shape. A fresh coat of paint on the exterior door in a bright color is always welcoming. Once inside, make sure the room is staged to maximize its potential. If the building is used primarily for storage make sure that these areas are delineated with clear use – hooks for beach cruiser bikes, buckets for water toys, racks for paddles and boards. Display your lifejackets, use brightly colored buckets for bug spray, sunscreen and summer's basic necessities to really get potential buyers in the summer fun mood, but overall, making sure these lakefront outdoor storage and out buildings are clean and in good repair are most important.
Have you been thinking of listing your Kelowna waterfront property for sale, but don't know where to start? Give me a call and let's discuss your options and plans for the future. If you're just starting out, then check back here often for more tips for buyers and sellers of waterfront property in Kelowna.
Content Marketing by 

 EstateVue